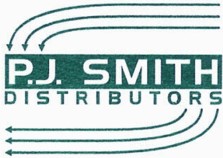 Quips and Quotes for December from our monthly flier

Every path has it's puddle.

***

Never put off enjoyment, because there's no time like the pleasant.

***

Middle-age is when the narrow waist and the broad mind begin to change places.

***

Some folks speak with their minds, because they have nothing to lose.

***

As I grow older I try to boast a lot less and boost a lot more.

***

Laughter is one thing in life that needs no interpretation

***

The best way to appreciate your job is to imagine yourself without it.

***

If you're an avid reader, then you'll never be able to clean out the attic.

***

Faith is the health of the soul.

***

Executive: "My decision is maybe….and that's final!"

***

Ask yourself the question—If you were another person, would you have yourself as a friend

***

The child asked, "Grandpa, what year were you born?"

The grandfather replied, "In 1937."

The boy exclaimed, "Wow! I f you were a baseball card, you would be worth lots of money."

Many of the mountains in life that we climb  we build ourselves.

***

"Many times gambling is like picking your own pocket.

***

A mother and daughter were watching a 1930's film

As it ended with the usual romantic clutch and fade out, the teenager said, "Gosh, Mom, your movies ended where ours begin.

***

The man who owes it all to his wife seldom pays her back.

***

A saver grows rich by seeming poor while a spender grows poor by seeming rich.

***

Looking on the bright side of life will never cause you eyestrain.

***

Where we go and what we do advertises what we are.

***

If you want to teach your kids the value of a dollar. Give them a dime.

***

It seems like every time we graduate from the school of experience, someone thinks up a new course

***

Every teenager says father "no's" best.

Humor is to life what shock absorbers are to automobiles.

***

A bad-luck person is one who gets a paper cut from a get-well card.

***

Love never hurts, it only heals.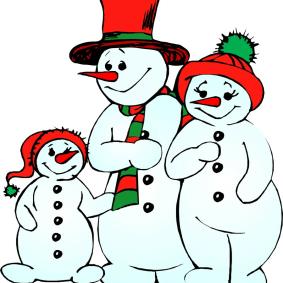 Put Me In

  I love to sit and stare at a beautiful painting.  Not the modern kind.  But rather the realistic style,  The painting that makes sense to me. The kind I can put myself into.

  I love a beautiful rendition of a farm field with a gorgeous crop of corn and the sun shining down, while in the distance there's a little boy bobber fishing in a pond all by himself. Put me in that picture.

  Or maybe a fall setting, overcast skies with kids jumping into a pile of leaves while dad is sipping on a hot cup of coffee watching and leaning on his rake, looking totally content. Put me in that picture.

  And then there's the winter picture in a little town with snow falling, kids sledding, people shopping and dogs prancing -  all with that feel of total innocence.  Put me in that picture.

  Of course, lets not forget the summer picture at a cabin in the north woods overlooking the lake, watching the beautiful sunset, sitting by a campfire roasting marshmallows while dad is showing his grandkids how to skip rocks across the water. Oh yes, definitely put me in that picture.

  Whatever you do, don't get so caught up in the stresses of life that you pass up on the opportunity to say, "put me in."

  Search until you find that picture.

That special picture.