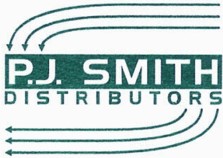 Quips and Quotes for April from our monthly flier

Nothing seems to bring on an emergency as quickly  as putting money aside in case of one.

***

You're making progress if each mistake you make is a new one.

***

It's easier to find fault than virtue in others because we look harder for it.

***

Self-confidence comes from others having confidence in us.

***

It takes compassion to put love into action.

***

Get well card sent to fellow worker: "A clock has been watched in your absence.

***

A well knit family is one where everyone gives a darn.

***

My teenage son just got his drivers license, and he's learning the law entirely by...accident.

***

Just because the river is quiet doesn't mean the crocodiles have left.

***

There's no compensation for work that can equal the love of doing it.

***

Middle age is always about 10 years older than you are.

***

Real friendship is shown in times of trouble, prosperity is full of friends.

***

It seems these days about the only exercise a lot of people get is running down co-workers, side stepping responsibility and pushing their luck.







Happy Birthday

Way back in 1893 a six-year-old little girl came to kindergarten in Louisville, Kentucky. With her face all aglow, she went directly to her teacher, Patty Hill, and whispered in her ear, "Miss Hill,  this is my sixth birthday!"

  With that, an idea flashed through the teacher's mind, and she announced to her class, "Children, this is Bertha's birthday. Let's all sing a song for her."

  They did, and when it came out it sounded much like the "Happy Birthday" song we sing today.

  Miss Hill liked it and jotted down the brief words. She took them home that evening and asked her sister, Mildred, a music teacher and a church organist, to write music to go with the words.

  Mildred did, and so today we have our most sung song in history.

  It's a song sung at birthday parties all over the world, every day and in virtually every language.

  And so because a little girl back in the

19th century happened to have a birthday and told her teacher about it, we have a song that brings joy to millions of people young and old alike.

To Bertha, Patty Hill, and Miss Hill's sister Mildred. I say, "Thank you!"

Compromise is the art of cutting a cake so that everybody believes he or she got the biggest piece.

***

The trouble with some folks is that instead of putting on their thinking cap, they put a cap on their thinking.

***

The faster you go. The more chance there is of stubbing your toe, but the more chance you have of getting somewhere.

***

Happiness isn't always found in searching for it. t can come quietly when you are serving others.

***

People who spend too  much time trying to play their cards right are apt to get lost in the shuffle.

***

Perseverance is definitely a virtue, but sticking to your guns when you're out of bullets is pigheaded.

***

We should all treat strangers as if we'll be seeing them again.

***

Talent is knowing how to do something; judgment is knowing whether to do it.

***

Some folks see more in a walk around the block than others see in a trip around the world.

***

The worst kind of miser is the one who won't give love.

***

A fool and his money never seem to appear when you need a loan.

***

Success and failure can have much in common that is good if during both, you tried.